---
Parcele suas compras
nas melhores bandeiras
Description
Stop taking medicine for colic!!! Too much medicine is bad for your health.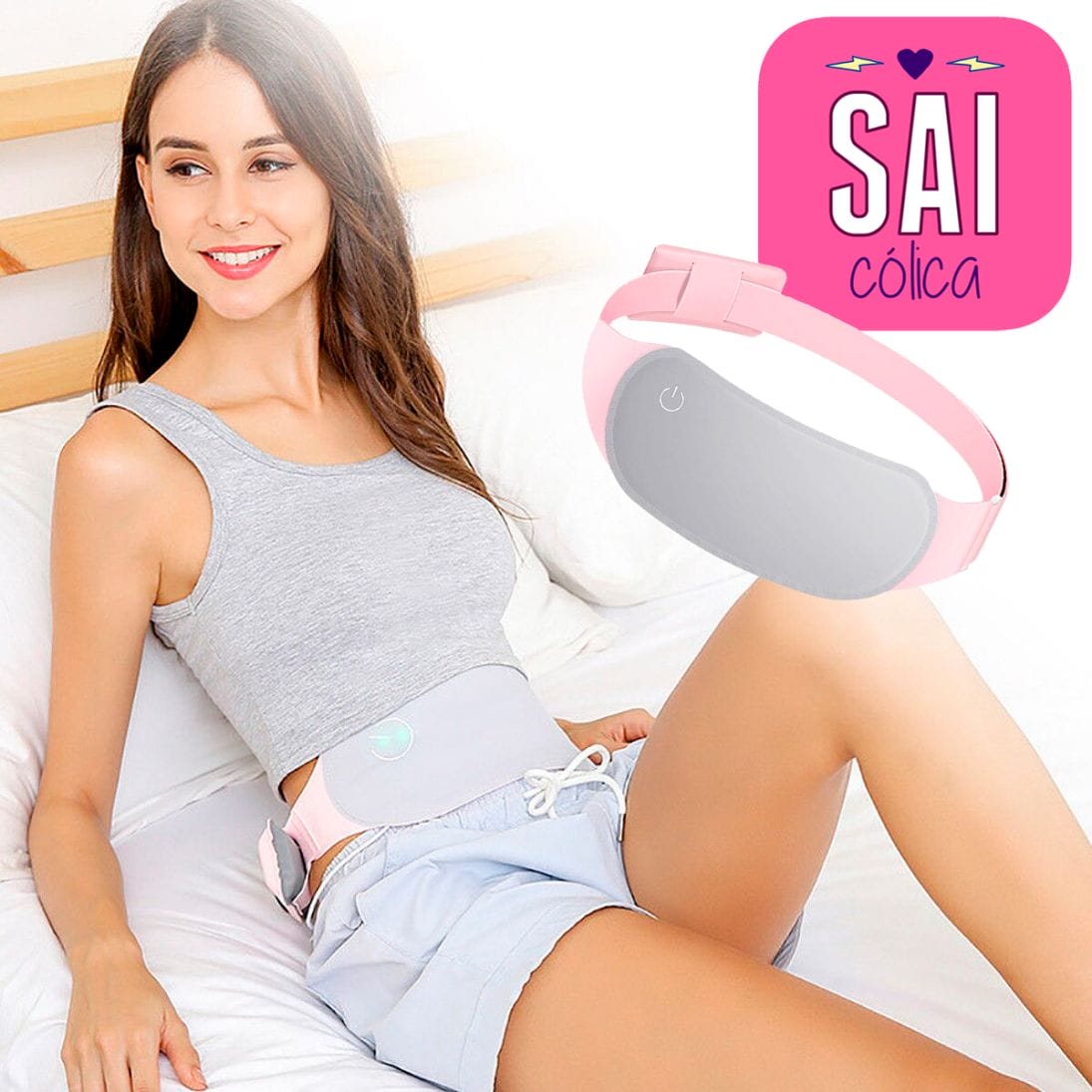 The belt for menstrual cramps offers a safe treatment, without contraindications and 100% natural as it acts by heating the abdominal region, stimulating blood irrigation and relaxing the muscles, thus reducing uterine contractions.
How it works:
It warms the abdominal region by stimulating blood flow and relaxing the muscles, which reduces uterine contractions.
It has

 

three temperature levels

 

because it takes into account different needs:
45º C for daily uterine care
55ºC for periods with body weakness before and after menstruation
65°C for women with frequent dysmenorrhea
Benefits:
Your stuff is

 

comfortable and pleasant

 

in contact with the skin.
does not bring risks

 

for the user and has no side effects because it is natural.
allows a 100% uniform heat distribution as it is

 

coated with graphene sheets .
Adjustable, so it fits any size.
Use it while driving, working or studying without anyone noticing.
Quickly charge wherever and whenever you want via the usb charger.
Washable with water and therefore easy to clean.
What do doctors say?
1 – About the use of medicines:
"O excess medication It can bring a series of health complications, both in the short and long term. This is because all medication has side effects for the body — after all, they are substances that the body does not produce and is not used to. In the long term, the kidneys it's the liver may have serious problems filtering the active substances in medications . 🇧🇷
2 – About the treatment for colic with heat:
"Never belittle the hot water bottle your grandmother used. Heat is a simple yet tried-and-true method of relieving the pain of menstrual cramps , and it's inexpensive and has no side effects. Heat has been shown to be as effective as NSAIDs and aspirin for menstrual cramps."
Package Contents:
1x Women's Belt for Menstrual Cramps
Pagamento Seguro
Your payment information is processed securely. We do not store credit card details nor have access to your credit card information.