---
Parcele suas compras
nas melhores bandeiras
Description
Now your air fryer is no longer dirty and messy after frying with the disposable paper liner.
Throw away the paper liner after use, no need to clean the fryer.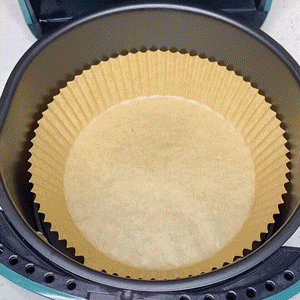 Our fryer liners are biodegradable and chemical free.

Super quality material. enough to withstand the heat of cooking!

It is waterproof, oil-proof, non-stick, 100% healthy and with good heat resistance. And it does not affect the taste of food.

They can effectively keep food residues away from the fryer and make it so clean, saving you time and effort. These paper liners are a must for anyone who hates cleaning the air fryer at home.

When baking, the fat comes out to the outside of the paper, providing healthier food.

They are designed with a round bowl shape, which does not need to tear, bend, cut or bend, and you can put it directly when you need to prepare something in your air fryer. Its 4.5cm raised edge can protect the side of fryers and prevent food from sticking to them.

Suitable for fryer, microwave, oven, steamer, stove, etc. Paper liners can be applied for baking, roasting, frying or serving food.
SPECIFICATIONS
Material: silicone paper, cellulose paper

Features: food grade, waterproof, oil-proof, non-stick,

Diameter: 6.3 inches (universal model)

Height: 4.5cm/1.8"
Pagamento Seguro
Your payment information is processed securely. We do not store credit card details nor have access to your credit card information.